22 Ottobre 2023
Call for Papers – The Emergence of Soul: Jung and the Islamic World through Lecture and Art & the C. G. Jung Award 2023 to recipient Susan Rowland
---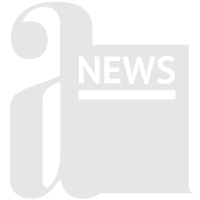 Download brochure – IAJS 2023 conference CFP_picture_9_header
Dear colleagues,
We are emailing you with a Call for Papers for a conference organised by the International Association for Jungian Studies. There continues to be great suffering in the world. Hopefully, this conference, conceived many months ago, is a time for us to spend time with one another in community.
We realize it is close to the date of the conference; however, we are pleased to share with you that we have been able to create some more session times for additional arts/arts-based research presentations at our upcoming conference and award presentation, The Emergence of Soul: Jung and the Islamic World through Lecture and Art & the C. G. Jung Award 2023 to recipient Susan Rowland, Ph.D. If you would like to present at the conference, please follow the guidelines in the Call for Papers (below and attached). We look forward to hearing from you.
If you'd like to reach me, Marybeth Carter, directly, my email is mcbeth1@msn.com
CALL FOR PAPERS
How do we take Jung's great legacy forward? Marie-Louise Von Franz would say: you must study Sufism and read Henry Corbin. In this spirit, the 2023 conference explores Jungian psychology and the Islamic World through lecture and art.
The conference has two interwoven threads. One thread is entitled Where Two Seas Meet. This thread consists of plenaries focusing on Jung and Sufism/Islamic thought. IAJS appreciates working with Andrew "Fred" Burniston, an independent scholar, on this thread. Confirmed speakers include:
Daniela Boccassini, Khidr, Philemon, Sophia: Jung's primary sources of individuation
Fred Burniston, Between the Ablution and the Sacrifice
Tom Cheetham, The Subtle Body in Jung, Corbin and Beyond
Samir Mahmoud, The Cave: An Introduction to the 18th Sura of the Quran
Steven Nouriani, Sufism, Jung's Psychology & Divine Love
Rasjid Skinner Islamic Psychology and its Affinities with Jung
The other thread is entitled Jung and Arts-Based Research. Even though we are getting near the date of the conference, IAJS is pleased that we have added even more space for additional Jungian psychology and arts/arts-based research presentations to foster a deeper understanding of the human psyche through creative modalities. IAJS is honored to work with Roula-Maria Dib, IAJS member and Director of the London Arts-Based Research Centre (LABRC), on this thread.
IAJS invites Jungian scholars, creatives, therapists, and other practitioners to present 15-minute papers that engage in a dynamic exploration of the unconscious. Presentations focusing on arts-based research related to the Jung and the Islamic World theme will receive special consideration; however, all proposals will be considered.
Arts-based Research Themes and Topics
The arts-based research section of the conference is seeking additional arts/arts-based research presentations that explore themes and topics through mediums such as poetry, filmmaking, the visual arts/sculpture, photography, psychology, Digital Media, Science, and Transdisciplinary modalities that focus on but are not limited to:
*Jung and the Islamic world
*Alchemy and Jungian psychology
*Jungian archetypes and their manifestation in art
*Dreams, symbols, and their role in artistic creation
Submission Guidelines
*The transformative power of art in individuation
*The integration of the unconscious in the creative process
*Art therapy and Jungian psychology
*Mythology and storytelling in the arts
*The therapeutic potential of arts-based practices in analytical psychology
*Jungian approaches to the interpretation of artistic works
*Personal and collective unconscious in the creative process
Abstracts for the arts and arts-based research presentations (15-minutes) should be 250-300 words and sent as Word documents. Clearly outline your research objectives, methods, medium, and critical findings. Also, submit a brief bio of 300 words or less. Send your abstract and bio by November 4, 2023, to Roula-Maria Dib at roulamariadeeb@hotmail.com
Conference Registration Information Soon! Conference Fees:
Students: $50
The Global South and related countries: $75
IAJS Members: $125
Non-members: $175
IAJS: International Association for Jungian Studies
The IAJS is a multidisciplinary association dedicated to exploring and exchanging views about all aspects of the broader cultural legacy of Jung's work and the history of analytical psychology. Through the development of Jungian and post-Jungian studies, the IAJS aims to aid the understanding of contemporary cultural trends and the history of psychological and cultural tendencies.
The organising committee.